Environmental Jobs
– gateway to employment and involvement in environ-ment and sustainability...
Canada's Green Job Site
Green Events
– eco-events, conferences, courses and activities in Canada. Green Calendar
Eco-Real Estate
– green/eco real estate for sale, for rent, to share.
Green Real Estate in Canada
Gateways & Guides
– thematic gateways to information, participation and opportunity.
Featured Gateways & Guides
Environmental Events Calendar 2023 How to promote an environmental event, course or conference? Canada's green event calendar is now inviting 2023 event listings! The Green Event Calendar lists hundreds of environmental events — it's Canada's largest and longest running environmental calendar. Post an Event. For best results, post early – your event will stay on the calendar until the date(s) of the event.
Green Building Links Green/sustainable building links, resources, organizations, jobs, courses and events. A great starting point for healthy, affordable, low-energy construction and housing. Green building directory | Green building jobs | Green building courses, events & workshops
Environmental Jobs – GoodWork is Canada's green/environmental job site, featuring an inspiring diversity of jobs in environment, conservation, nature and sustainability. The postings range from management jobs in nonprofits, government and green business, to environmental internships, to environmental volunteer positions. www.GoodWork.ca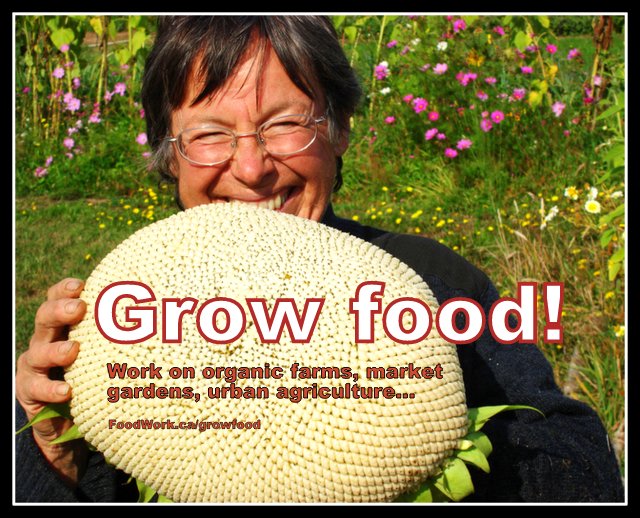 Local Food Jobs Introducing FoodWork.ca, dedicated to local food, food security, sustainable agriculture! Seeking food jobs, internships or volunteer positions? Ten years in the making, FoodWork is "a unique hub for work in local, sustainable and secure food". Use FoodWork to help find local food staff, interns, consultants, board members and more: www.FoodWork.ca.
Climate Change Gateway Climate change is already happening – and with it more extreme weather events such as floods, droughts, ice storms and hurricanes. A recent UN report warns of 50 million environmental refugees by the end of the decade. The Climate Change Gateway is a summary of major climate change links, resources, organizations, and opportunities for involvement.
Sustainable Living Links – choices and activities that can help sustain your health, your spirit, and the planet... positive, constructive things you can do in your home, work, and play. From bicycling to community gardening... from non-toxic home & garden products to strawbale homes... from co-ops to ecovillages... there's an amazing variety to explore and experience.
Peace and Sustainability – Peace, environment and sustainability are inextricably linked. This gateway leads to major peace information, resources and organizations across Canada and beyond. Peace Gateway
Sustainable & Renewable Energy – Gateway to wind, solar, other forms of renewable energy and energy conservation. Information, organizations, events, resources, jobs and opportunities. Energy Gateway
Local and Organic – A gateway and guide for everyone who eats, gardens, or wants to make a healthy living from food. Also includes permaculture; biodynamics; sustainable living; sustainable agriculture; Wwoofing; learning centres and ecovillages; books & magazines; organizations and websites; lists of farms and gardens; more.
Eco-Centres & Places – Places where people of all ages can go to learn, experience and participate in healthy, sustainable living. Includes environmental learning centres, organic gardens, nature retreats, wilderness trips, ecotourism, homesteads, ecovillages, intentional community, permaculture, alternative schools and more. Offering guided tours & demos, workshops, courses, outdoor activities, school programs, volunteer opportunities, Wwoofing, apprenticeships, site rentals, more.
The Greening of Business – Can business be healthy and sustainable? This provocative collection of resources tells both sides of the story – the good and the bad, the green and the grey. It can help you understand the problems, and then become an active participant – whether as a consumer, citizen, lawmaker or business person, in the solutions.
PlanetVote Canada – A gateway to information, resources and organizations related to Canada's elections and politics, past and present, with an emphasis on environment, sustainability and peace. PlanetVote | Gateway
More Gateways & Guides – More than just information, the People & Planet Directory is designed to connect and empower people with the resources, people and opportunities they need to live more healthy, sustainable, community-based lives. It contains an inspiring diversity of information on sustainable living, peace, environment and social issues. There is no paid advertising; all listings have been placed based on relevance and merit.


---


Except where otherwise noted, this site is
licensed under a Creative Commons License.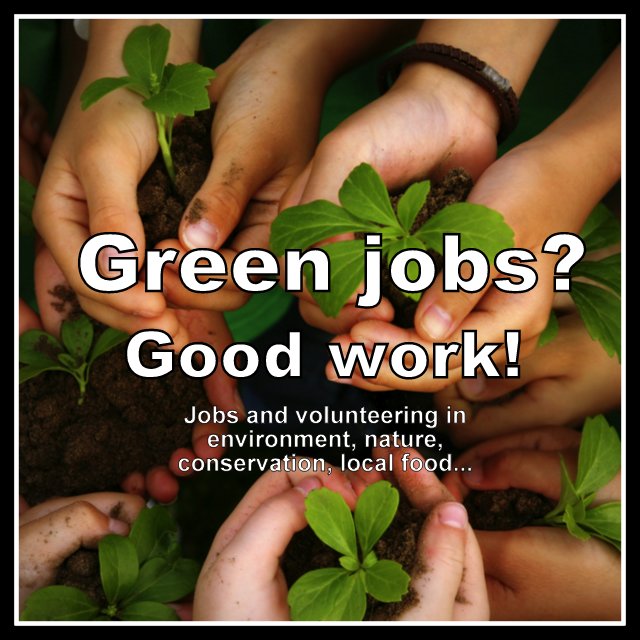 Partner Sites
· Environmental Jobs
GoodWork.ca
· Environmental Volunteers
PlanetVolunteer.net
· Green Real Estate Listings
EcoProperty.ca
· Toronto Environmental
EcoToronto.org
· Ottawa Environmental
GreenOttawa.ca
· Enviro. Election Resources
PlanetVote
Thoughts & Inspirations
"The question is not 'can you make a difference?' You already do make a difference. It's just a matter of what kind of difference you want to make, during your life on this planet. " – Julia Butterfly Hill
"The truth will set you free. But first, it will piss you off." – Gloria Steinem
"If a path to the better there be, it begins with a full look at the worst." – Thomas Hardy
"We're all right. How are we going to deal with all that complexity?" – Margaret Wheatley
"Darkness cannot drive out darkness; only light can do that." – Dr. Martin Luther King, Jr.
"The function of leadership is to produce more leaders, not more followers." – Ralph Nader
"The future will be what you contribute to and create." – Greg